We are very excited to talk to you about our very first ✨video contest✨.- Your work will be seen by 2M people (you'll be 100%credited) and the winner gets a price of 🥳 $300 🥳 Motivated yet?
We're looking for designers and creators from all over the world to join us in this adventure. So, shall we?
For all our new users joining us today, we're WOXO, a start-up that provides an innovative online video editor for non-tech people and we want to expand our video templates.
The contest is aim to expand our Template Vault. For this, we want you to create a template containing 5 videos in Google Sheets we can use going forward and a URL showing the videos you've created.
🥁Here are the desires 🥁
Create video templates in Google Sheet Format (similar to those used in the WOXO Video Sheets Vault) AND the export URL that is automatically generated by the video maker when you export the videos. This is to make sure they work in our Video-Maker when you click on Import Google Sheets.
If you choose to enter please sign up in WOXO and give us your email (you can contact us via our support chat 😉). This way we can provide 300 free export + support so you can play around while creating the templates.
Images/videos and soundtrack should be copyright-free. (Pro tip: use media and music from our integrated libraries)
Videos should last no longer than 30 seconds.
At least 5 rows/videos ideas per template.
Topics are open but we suggest you follow the ones on the Template Vault
To participate please submit your entries on our contest on Freelancer. If you're having problems creating an account you can also use this form.
**How we will pick the winner**
The most creative and curated template wins!
Submit more templates to get more chances of winning
The best 50 templates will be part of a collaborative Template Vault where you will be given credit in the Read Me section.
We've already received more than 20 entries, so wait no more!
Here are some of our amazing contestants: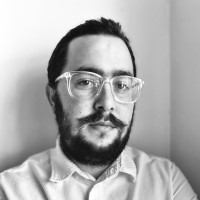 Julio Jimenez: 'I've known WOXO for a while and when I heard of this contest, I thought, "this is my moment"'. You can find Julio online posting amazing Tiktoks – he has more than 10k, a popular guy!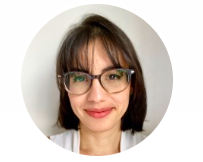 Olga Roman: This fantastic UX/UI Designer can surprise anyone with her good taste! "I love creating content for the world to see, and this contest was a great excuse!" You can find her on Linkedin any time.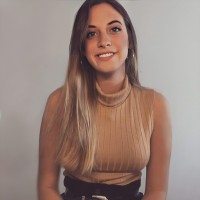 Ailin Calicchio: "This contest sounds fun! When creating massive projects, WOXO seems very useful!" Ailin is a graphic designer and you can find her work on Behance.
---
We can't wait to see your entries! If you have any doubts – really, any – don't be shy and just give a call out at our SupportChat or contact us at [email protected], we'll be more than happy to help you!
Looking forward to hearing from you and good luck to everyone!