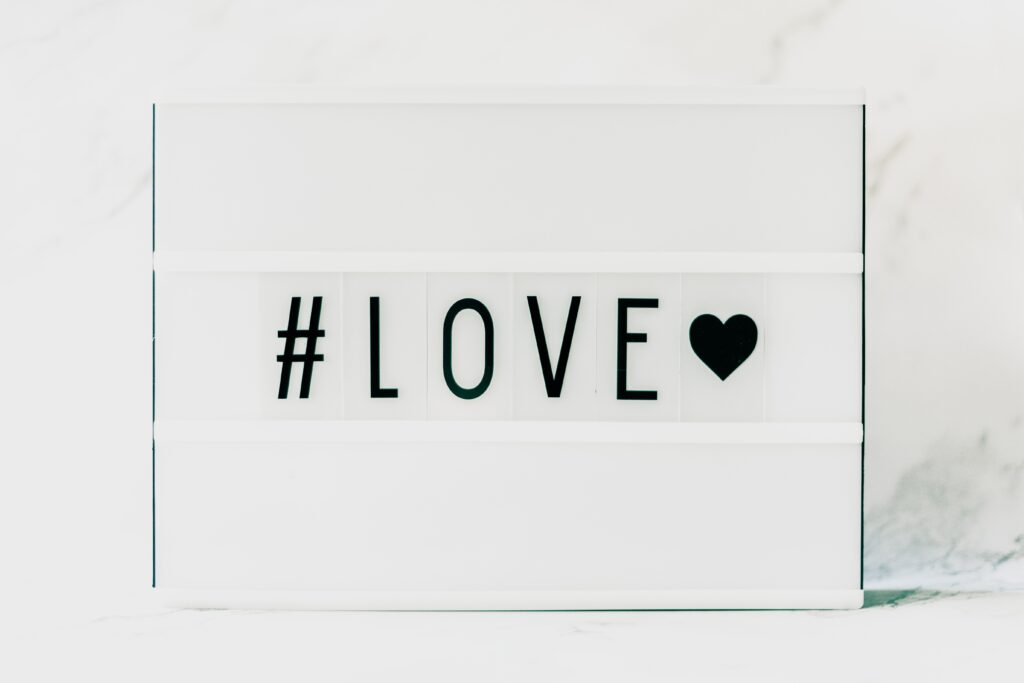 Love is in the air! It's time for you to show your love for your audience and stand out.
Valentine's Day campaigns are popping up everywhere and it's a great opportunity to bring sales to your store. Put out a cheeky marketing campaign to generate excitement in your followers! Just share the love and remember that everyone loves to treat themselves on V-Day.
Your product is ready, but you need to spread the word. Marketing campaigns can be tough. If you are in the Love business or you offer a product that could be highly demanded on Valentine's Day, then you'll definitely need to try these out.
#1 Make Some Noise with Valentine's Day Hashtags
To further your reach this Valentine's Day but also participate in current trends!
Hashtags are a great way to get access to new territories and expand the reach of your campaign. It allows new audiences to stumble on specific posts and trace them back to your business.
If hashtags are accompanied by customer-focused messaging, your campaign can become viral! The right hashtags can allow more people to join and boost sales.
Here are some 2022 trending hashtags related to V-day you can use:
#ValentinesDay
#ValentinesDay2022
#Valentinesdaygift
#Valentinesday + your product, i.e. #valentinesdaynails, #valentinesdayflowers.
But don't only use popular hashtags, use branded hashtags.
By tagging posts with hashtags, you can easily track how many people are sharing your campaign based on who's using your branded hashtag and do some social listening to connect with that type of content, keywords, and see what your audience resonates with.
And the best part of using hashtags… Is that you now can expand your reach and filter your posts to display content with specific hashtags on your website! Keep reading.
Display your Valentine's Hashtags to boost sales!
Display your social media feed on your site to let users see how other happy buyers are interacting with your brand. It can positively impact the mindset of prospects before they add a product to their cart.
With WOXO Social Widgets, embed and display your Twitter, Instagram, or Facebook Valentine's Day hashtag, by filtering the posts with that unique hashtag we just talked about. Use WOXO Social Widgets to leverage the power of social proof to convince hesitant buyers to make the purchase.
Take a look at how Revolution Beauty London is rocking their TikToks on site.
Quick and easy. No coding is needed!
Filter by hashtag, a copy-paste code to install the widget on your site, and see the numbers do all the talking.
Pro Tip: Social proof in Landing Pages
If you are scaling your V-Day Marketing campaign and putting some ads out there, you'll definitely need to add social proof to your landing page and social media itself can be a perfect source of reliability that confirms the quality of your services or products.
Prospects arrive at your landing page and you have one shot to show them your product is the best Valentine's treat for their loved ones: embed your social media feed and increase sale opportunities!
And that's exactly why can't get over Revery Paper Flora and their beautiful crafts. Picking just one is unbearable!
#2 Boost Exposure on Social media with Short Videos
Remind your followers about your products. Stay in their mind!
Be on your followers' top of mind by showing fresh content every day, organic reach – that is, being constant on Social Media. Take advantage of the algorithm. Post relevant content that connects to the value of your product for Valentine's Day. We suggest a nice mix of educational content while showcasing products you already have. Pictures and videos to advertise your products are crucial to driving conversions.
And, hey! We get you. Generating content can be time-consuming…
Luckily, we got you covered.
Showcase your products with WOXO Video Maker, just connect your Business Instagram account and pull images and videos of your products (or upload them!) to generate tons of short videos in minutes and promote your business.
Why video marketing?
Video marketing generates more engagement than static content.
The more comments you get, the more are the chances of your posts landing in people's feed.
Use vertical videos as Instagram and Facebook Stories, then post the one that got more engagement as Reels.
Keep your Facebook and Instagram feed alive with squared videos.
Don't forget the hashtags and to reply comments!
With WOXO Video Maker, your monthly video content is done in a few clicks. No editing skills are necessary!
Pro Tip: Product Portfolio
Your customer may have shown interest in one product, but showing them a product portfolio can increase selling opportunities and maintain that buying intent.
When you create videos with WOXO Video Maker you also generate a branded Landing Page with your videos – you can build as many angles as needed and use them as product portfolios for each client's needs.
You can even go ahead and personalize the generated landing page with your client's name!
#3 Spread the Love!
Put a human touch to your brand. Celebrate Valentine's Day through dedicated posts.
Don't underestimate the power of connecting on an emotional level with your customers. People are motivated by powerful stories.
Spread the love on your followers' feed: share inspirational stories, experiment asking meaningful questions about the holiday – "What's the perfect Valentine's Day for you?".
One type of content that receives social media engagement in any circumstance is quotes. Quotes are a standard go-to when brands are trying to produce non-promotional posts. Go ahead and try sharing some Love quotes!
Or even better: share Love quotes in video format.
Video marketing generates more engagement than static content, a quote video will keep your audience engaged with your content and take advantage of the algorithm as you get higher levels of exposure.
Generate quote videos with our WOXO Bot. Just send us a message to our Facebook page and generate Love quote videos for free in minutes!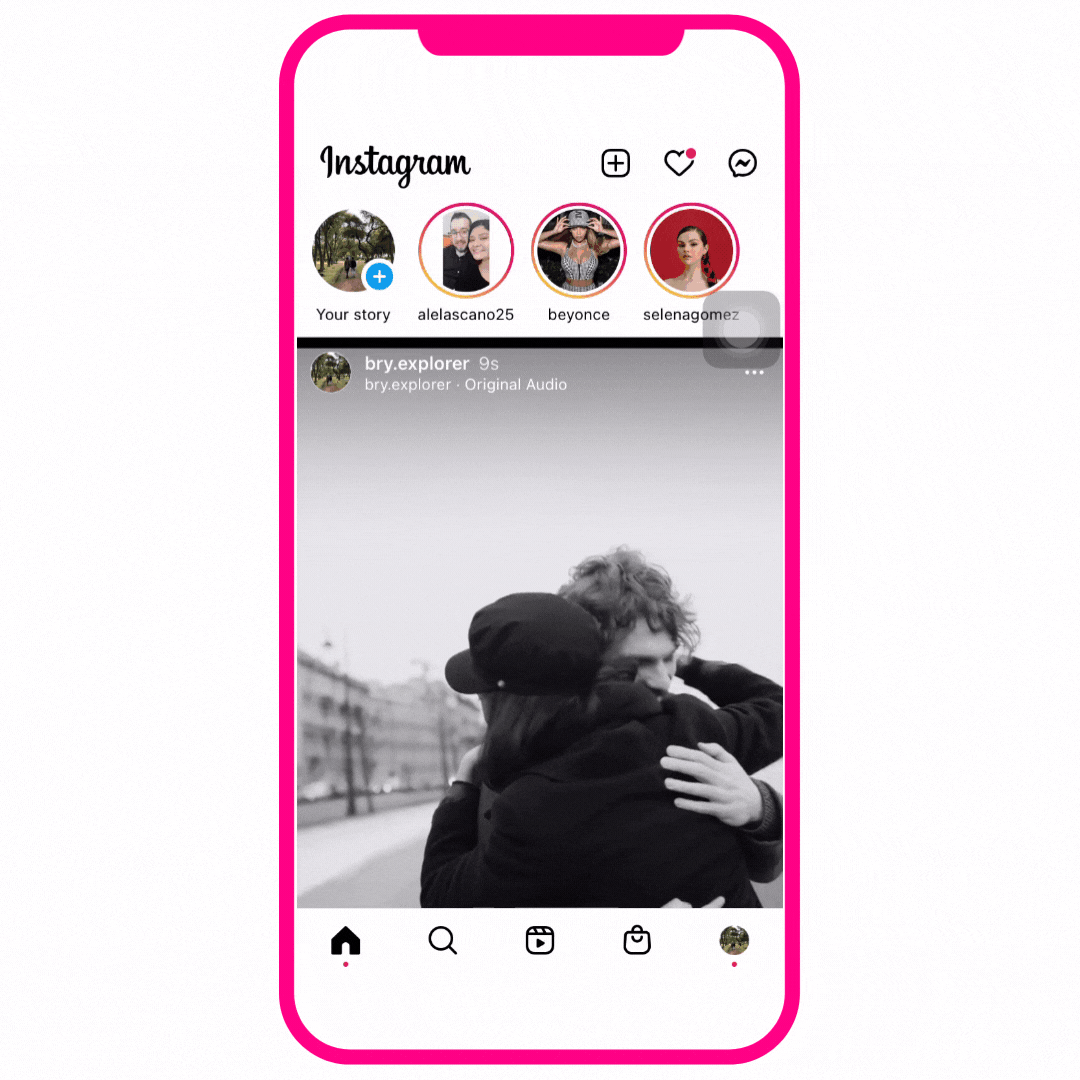 💕 Send a message to WOXO Facebook page.
💕 Select "Love" in Quotes videos.
💕Save the video.
💕 Post it on Instagram, Facebook, TikTok, and more!
The result: People will trust your brand more and it'll be more likely for them to share your quote videos and bring more followers. Amazing!
Get free Love quote Videos
Don't forget to celebrate V-Day!
If you are in the business of manufacturing Valentine's Day products or services, WOXO is offering marketing tools to help you communicate value to your audience. Build your brand, grow your business and gain new customers by using WOXO Video Maker, WOXO Bot, and WOXO Widgets.
There's no rulebook, but hopefully, these three ideas give you the inspiration you need to make your customers fall in love with the value you offer.