Let us show you how we can help you get rid of endless hours spent on creating one video, and save time to become far more efficient in your small business with batch video creation.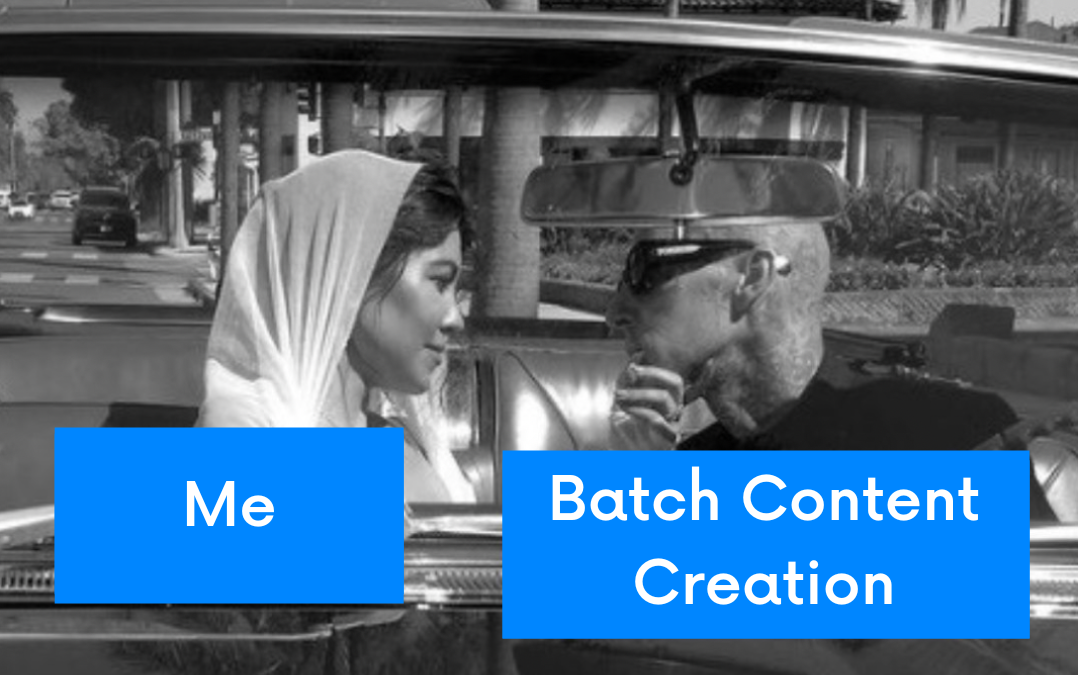 As a small business owner you have a lot on your plate. You're in charge of sales, marketing, customer service, business strategy, scaling… and so much more.
So it's no surprise if you wonder if there is a tool to take stress out of a time-consuming task like creating video content for social media?
The answer is YES!
Batch create videos for social media using our bulk creator. Save time and keep your audience interested with fresh video content.
First thing, first…
What is batch video creation?
Rather than finding an aesthetic video to post directly from your camera roll, editing, creating a caption and tags, get back time and try content batching.
Why? Batching video content can save hours and helps you be sure that your followers will be entertained with fresh, relevant and valuable content.
Batch video creation lets you create all visuals during a set time period. Instead of spending endless hours creating videos one by one each time you feel like posting, they're already done. You just need to start by setting time aside for video content batching.
Sounds like more work on top of your extremely busy schedule? It's not, and by the way… it's totally worth it.
Creating content in advance saves tons of time and enables you to put out content every single day.
How does batch video creation grow your channels?
Let's break it down… The more consistent you are with uploading video content to your social media channels, the better your chance is to grow.
Batching video content is one of the fastest ways to potentially grow your social media channels. By creating and editing multiple videos at once, you'll produce a great amount of content to put out every single day and widen your reach.
Batch video creation is as simple as 1, 2… 3 with WOXO
If creating one video took you anywhere from 30 minutes to several hours… Imagine if you could create multiple videos at once in just a few clicks and a couple of minutes.
That's the magic of video content batching!
Create, edit and download! Batch video creation is the way to go if you want to save time and share relevant video content regularly.
Get rid of endless hours of time-consuming tasks and batch create videos with WOXO.